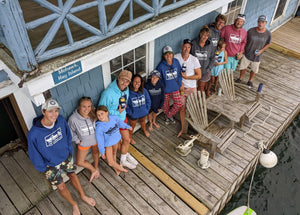 #lifeontheriver co.
No matter the river
Where you go
We go
Live It .. Love it .. Wear it
Locally inspired - River Proud
New Location ! 21 King St. Gananoque
Welcome to Lifeontheriver, where clothing meets adventure and style knows no boundaries. Our brand is built on the belief that everyone should have access to high-quality, versatile clothing that complements their love for rivers and the great outdoors. No matter where you go or which river you find yourself on, we've got you covered.
Lifeontheriver is truly a small business. I am Pam, graphic designer and illustrator who landed in the 1000islands in 2004. In 2015 #lifeontheriver wear came to fruition, and in the past 8 yrs has become the go to clothing brand for any river, no matter the river, we go where you go . Our wear is of the highest level of quality and comfort .. but if you're not happy we are not happy so we offer a 100% refund on any item. 
Our commitment to inclusivity extends to every aspect of Lifeontheriver. We celebrate diversity and embrace every body shape and size, ensuring that everyone can find their perfect fit in our collections
Have a Question - Happy to answer .. email or shoot a text ! 306 491 8357 pam@crackercrumbsstudios.caWe love hearing from YOU !!
photo credit : (slide#1) Silviana Maria instagram.com/photosbysilvi slide #3) Adam Correia instagram.com/a.m.creativ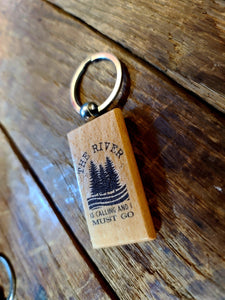 New location !!
Come check it out !! New location in Gananoque at 21 King street between Steel Style Garage and Laverne's !
I am excited to welcome you to my new location on King street . Drop by and say hi and see all the new wear thats in stock !
Thank you for being a part of this new chapter with us. Your support and love mean the world, and we look forward to making beautiful memories together in our fresh and fabulous location.
Always Open Online
You can still order online with pick up or delivery in the Gananoque & 1000 islands within a 50km radius . Ensure on check out that if you live in the area that local pick or delivery.
Note : at times it will charge you shipping , so let us know and we will make that correction.
Local delivery generally occurs with 2 days of placing an order - outside of Gananoque 3-4 days , but we try our best .. if it is a rush delivery please attach a note to the order !
For shipping - Canada post is used - at this time I do not offer free shipping on orders - but always reach out and we can work something out .
Have question ?
Text 306 491 8357 pam@crackercrumbsstudios.ca
Join the river wave
Sign up for our newsletter to keep in the know of new wear, contests and our guru giveways .
Summer 2023